ADULT KARATE AGES: 16+
The Kihonkai Karate Academy curriculum provides a great way for adults to stay in shape. It won't become dull or routine because as soon as you get better and continue learning, there are always more challenges ahead to keep you inspired and coming back for more!
Book a Free Trial Class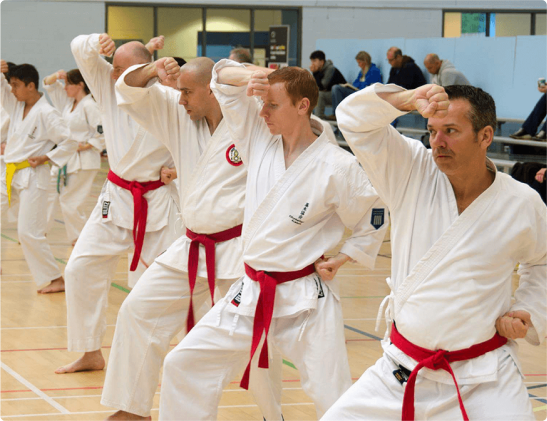 THE KIHONKAI KARATE ACADEMY PLAN: TO HELP YOU ACHIEVE YOUR GOALS
KIHONKAI KARATE ACADEMY TEACHES TRADITIONAL MARTIAL ARTS IN A MODERN FITNESS ENVIRONMENT. THE STUDENTS IN OUR PROGRAMMES EXPERIENCE A NUMBER OF LIFE-CHANGING PHYSICAL AND MENTAL BENEFITS.
You will find yourself more focused and competitive in both your business life and personal life. You will perform better, feel better, and overall, be better. All you have to do is get started to start seeing the benefits! Stop doing the same mindless exercises at the gym and start working out with a purpose.
HOURS OF OPERATION
| Adult Karate Class | Sunday | Monday | Tuesday | Wednesday | Thursday | Friday | Saturday |
| --- | --- | --- | --- | --- | --- | --- | --- |
| Rutherglen, Stonelaw High School | -- | -- | -- | -- | 7.00pm | -- | -- |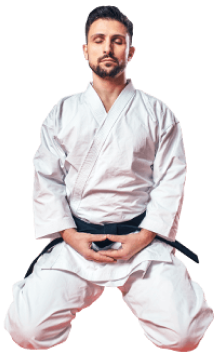 IMPROVE FOCUS AND SELF-CONTROL
Complex physical activities such as karate have proven to strengthen the brain's neural networks, helping adults improve their focus and reduce stress levels. This can be a great deterrent against depression and other mental health issues.